Recent news of massive floods and environmental damage in California had a local official stating that they had more rain in 24 hours than in the previous two years combined. The climate changes, whether man made or natural, show that we need to adapt using the latest technology to give as much warning as possible.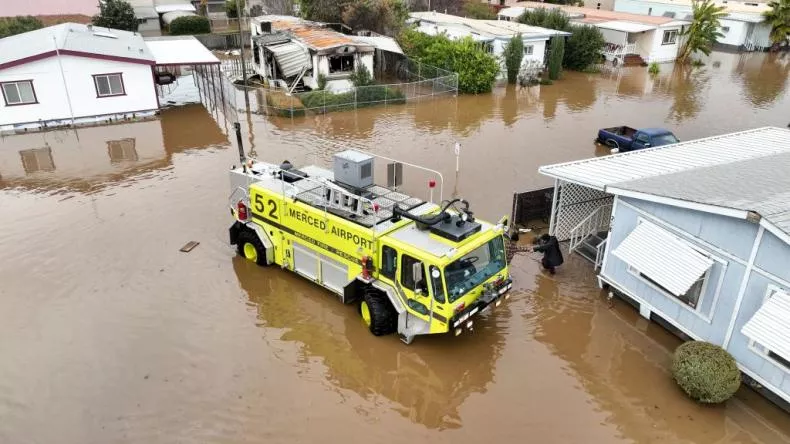 Link to original article. https://www.newsweek.com/california-flooding-storms-mudslides-rockslides-flash-floods-los-angeles-1772917
Merlin Industrial Products are part of the Zero Pollution Network and have been working on making flood and spill protection easier for companies and local governments within the United Kingdom. Below are some of the products that they provide, along with links to further information.
Flood and River Monitoring Alarms comprising custom-made and mission-critical flood and river level monitoring. Various flood warning, flood alarms and flood mitigation systems. With the current climate changes, we need to adapt to new weather patterns bringing greater amounts of water in short timescales.
Sewer Blockage and Surge Detection wireless transmitters are an award-winning and widely used alternative to using ultra sonics for real-time blockage and surcharge detection in sewers, storm drains, tanks and wet wells.
Pollution Control Devices or PCD help to reduce the risk of fines and ecological damage by proactively containing spills from industrial sites and/or Combined Sewer Overflows. Combined with warning systems that include SMS, Sirens and flashing lights.
Drain and Flood protection devices that include pneumatic bags and automated flaps that can be controlled manually and wirelessly. Preventing illegal run-offs in time of spillages and fire.
Merlin Industrial Products Ltd are a member of the Zero Pollution Network